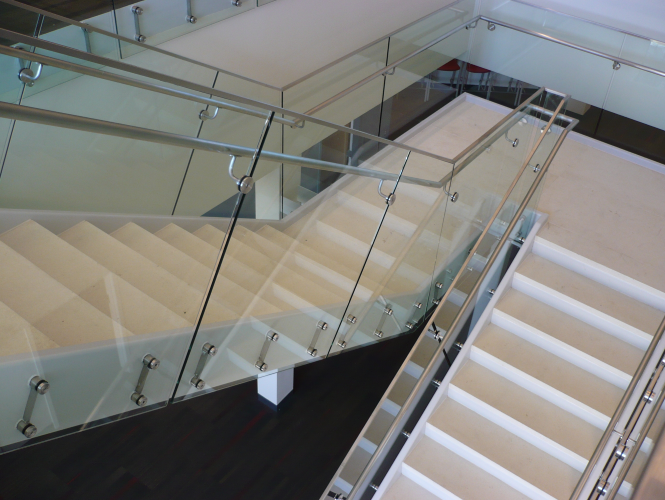 AGS & Handrails Corporation® is a specialty contractor serving the Midwest. We are located in the Heart of America, Kansas City. We are committed to fabricating and installing custom Aluminum and Stainless Steel Glass Guardrail Systems.
Our work speaks of quality and stands out! All our Handrails can be fabricated from Stainless Steel, Aluminum, or Wood with all appropriate finishes available. This gives us an edge over our competition here in the Midwest.
AGS & Handrails Corporation® has thirty years of experience and is dedicated to providing our customers with the highest standards of excellence and quality craftsmanship. No matter if it's your Handrail or Guardrail Systems we've got you covered. Our staff is committed to providing complete customer satisfaction. We make customers happy that's always been our ultimate goal.
In addition, AGS now distributes architectural, modular stainless steel railing components designed by RINOX Engineering for both Handrail and Guardrail Systems. These components give our customers the German advantage.
Our team here at AGS & Handrails Corporation® welcomes the opportunity to work with us. We are ready to provide preliminary drawings and specifications, accompanied by material finish samples and firm quotations. We want to put our best foot forward to earn your trust and business.
Sincerely,
Harold P. Livers – President